This is my first guide to start off with. So first of all find the Herb looking guy in a hidden street of Herb town of Mu Lung hes in the top right of the picture. The Guon Guy Herb Thingy Yeah, Notice all Messages will be on top of the pictures posted.
[img]
[/img]
You Start off the quest by fighting weird monsters also you need 3 members at minium to do pq 3~6 people. Do this stage under 4 mins to pass.
Yes after you do that pointless killing you go to next room you Kill monsters for 3 different passes rookie ummm

cant remmember rest
[img]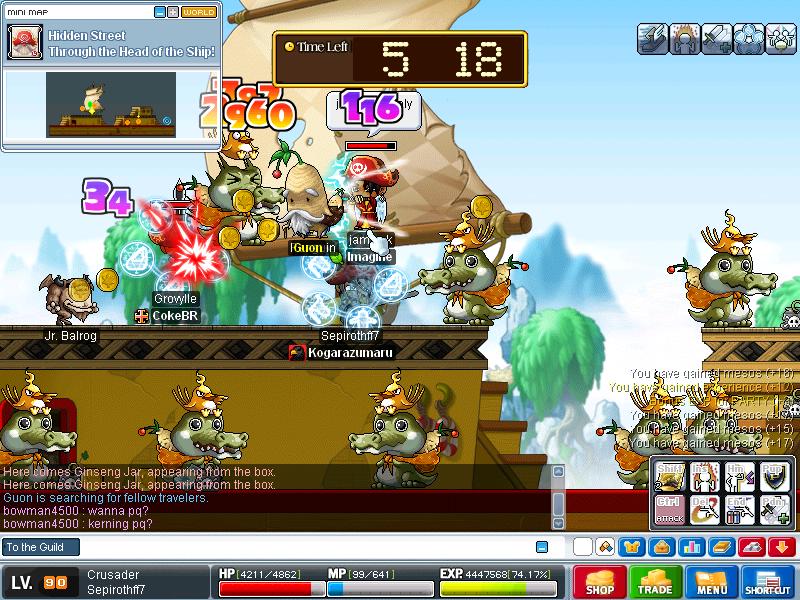 [/img]
[img]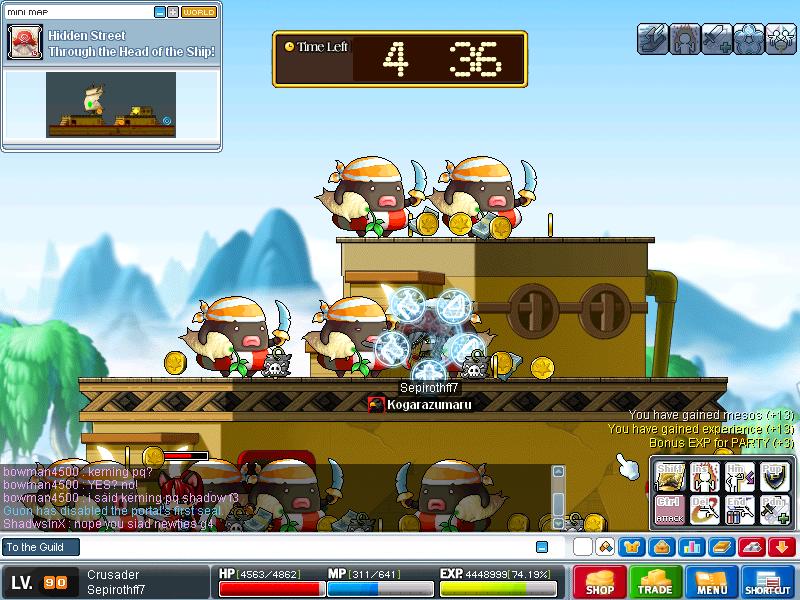 [/img]
[img]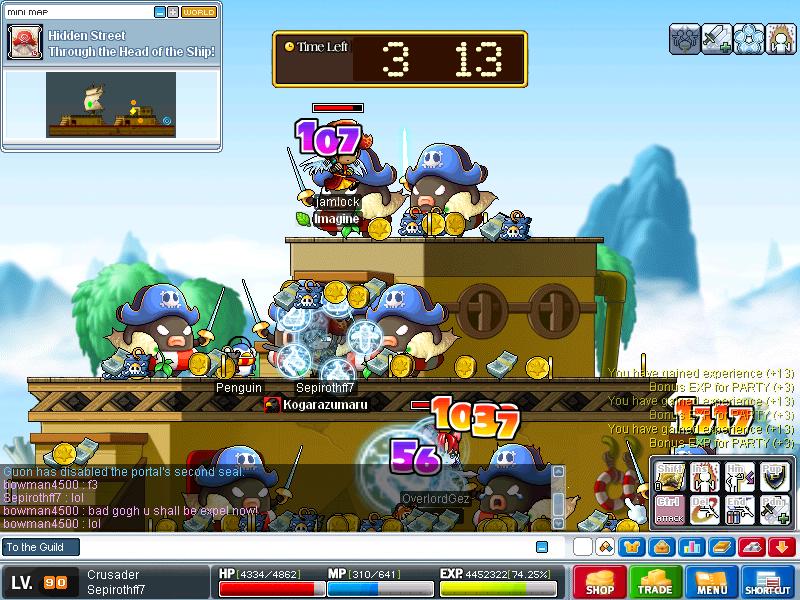 [/img]
Oh yeah after you do that stage you go to room and you kill!!!!!

[img]
[/img]
Yeah about this stage Get skull lookin keys put em in the door ways of the open doors to close them better to close all at once for instant succession. You need 4 keys.
[img]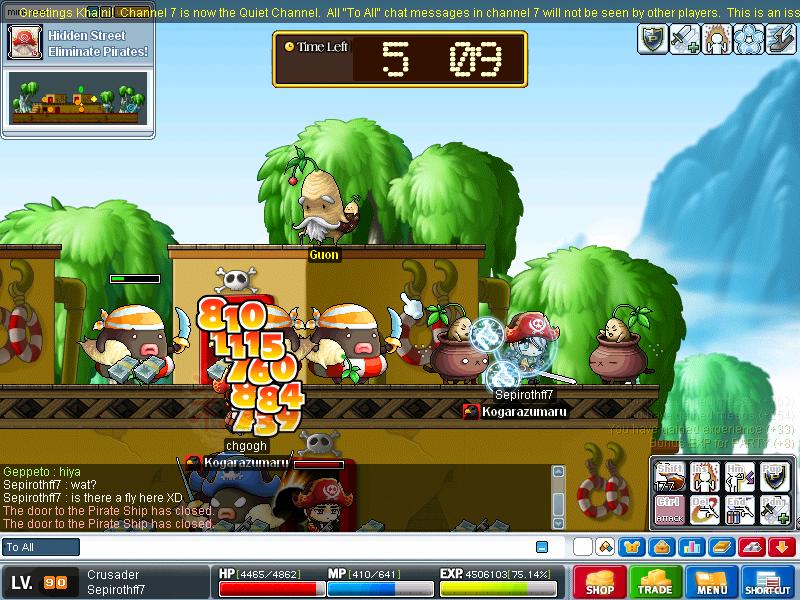 [/img]
[img]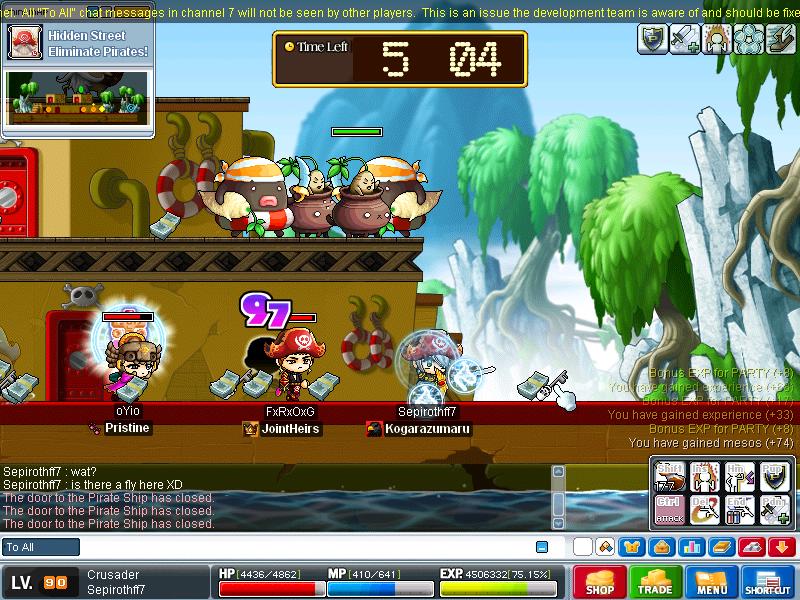 [/img]
Now you fight this Pirate lord monster/boss he spawns other pirates and does magic dammage and normal dammage yeah. A possible drop of a lord pirate key.
[img]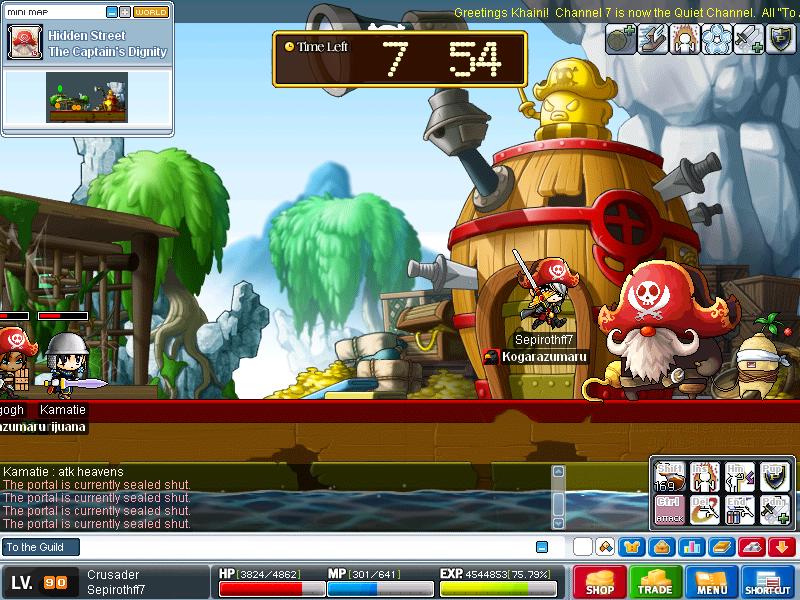 [/img]
[img]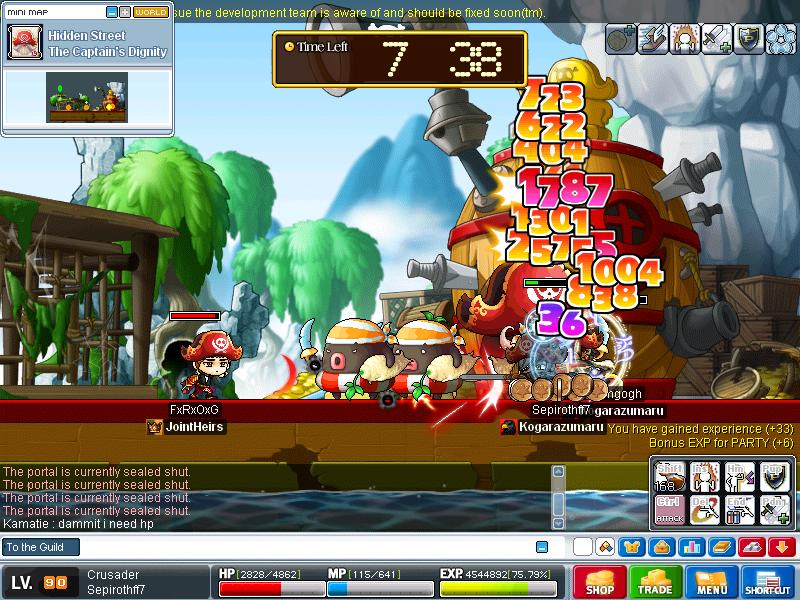 [/img]
[img]
[/img]
This is where you get out. Have Fun doing PIRATE PQ

[img]
[/img]
So basically, you just kill everything you see.

Thanks for the thing anyway, 'cause I'll definately look stupid when I ask what you do when you see the monsters.

Is PPQ even decent for leveling? I doesn't even give me 1 percent and takes about 15 minutes or so.

RaiKageAsura

FlameRoad





Number of posts

: 18


Age

: 26


Location

: Fantasy land


Class

: Crusader


Level

: 80


Registration date :

2008-08-11



OMG! I met that Kamatie guy in your pics.

RaiKageAsura

FlameRoad





Number of posts

: 18


Age

: 26


Location

: Fantasy land


Class

: Crusader


Level

: 80


Registration date :

2008-08-11




---
Permissions in this forum:
You
cannot
reply to topics in this forum